Every year I take the same vacations. A week in Aug, a week in Sept, and a week in Oct. That is because the world is trying to set new landspeed records during those times at the Bonneville Salt Flats.
This year had it's good and bad.
Speed Week in September found extremely wet, slushy salt. The "end of the road" was a lake. Just a few days prior to the meet the water was over a foot deep and a few miles long! By the meet it had receeded some. The salt was soft and pot-holed but the devoted still made there way. By the fourth day the lake had become just a very large pond, the winds was just a breeze, there were a few spin-outs, some new records, and as always great people...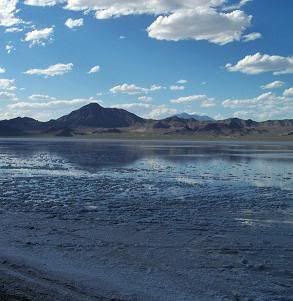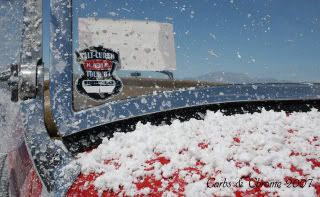 Storms hit the salt after Speed Week and it was thought the rest of the season might be a wash, but the salt made it through the World of Speed and the Bub Trials.

Now as the first week in October has come and gone we made it through the World Finals - although there were some weather concerns prior to the meet.

World Finals this year was great because it was the first time since 2004 that they did not get cancelled due to weather.

By October the salt was dry, hard, and fast. There were not as many cars as Speed Week, but those that were there had some great runs.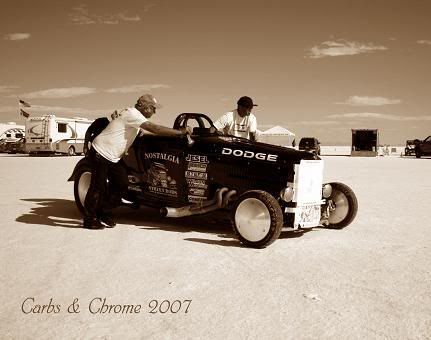 This year I caught up with old friens and met some new ones. And as evey other year I brought home a souvenior...