One thing I was never really fond of in my F100 was the powersteering rack and crossmember the previous owner installed. Although it seemed to function around town ok I am not sure how it would have handled at higher speeds or long distances.
Another drawback was it was just a POOR fabrication job and looked hideous.
Well with the motor out of the way for the time being I decided to trim a little excess weight off the front end.
Here's what I started with. Forgot to take a shot of the steering column hooked up though:
A little cutting with a sawzall:
Pull it out: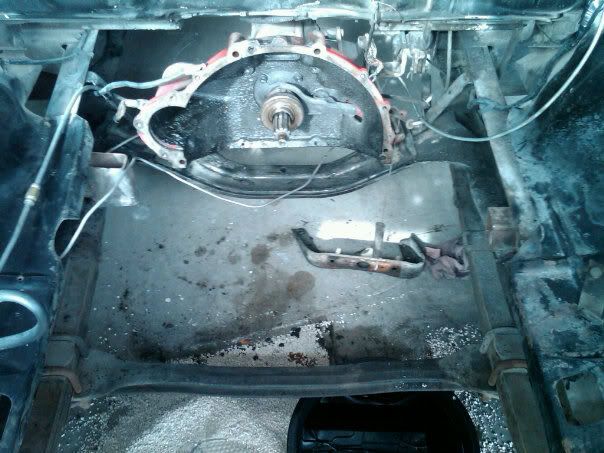 Factory tie-rod back in:
Mocking up a stock steering box:
Some people's fab and bodywork ROCKS!