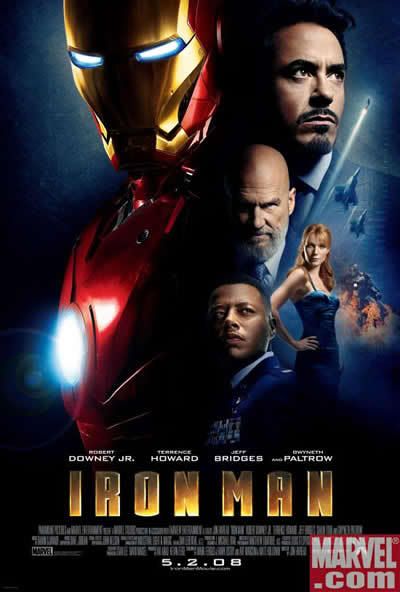 Shannon and I went to see a flick tonight. I really wanted to see the new Ironman movie. It took me a little over a month to finally get to see it, but it was worth the wait. Jon Favreau's new film is awesome! Where did this guy come from? He has come along way since "Swingers" and "Friends". I love the cast. Robrt Downey Jr, Jeff Bridges, and Gwyneth Paltrow are great. It had a good story and the visual effects are great. It has a well balanced amount of comedy and action. The first time Tony Stark "blasts" out of his home and takes flight as Ironman was insane.
As usual Stan Lee has a cameo in the film. Tony sees him @ a benefit dinner, dressed in a smoking jacket and surrounded by blondes, and refers to him as "Hef" which I personally thought was funny. Not much reaction to it in the theater though. Maybe it was just subtle enough not many caught it.
I have always been a fan of the super hero movie and this one did not disappoint. If you have not seen it I recommend you get down to your local theater ASAP.
If it was up to me "Best Supporting" would have to go to...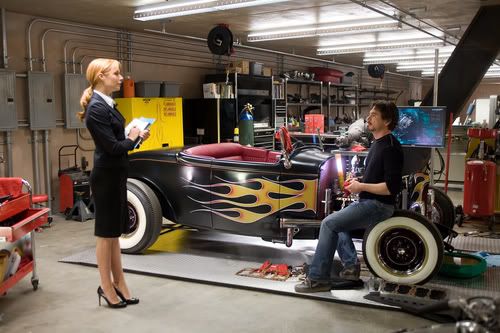 And I am not talking about Gwyneth.