Legally too! Yes after 10 months my '54 is wearing plates that registered with the DMV. The plates I did have on it were '56 CA tags last registered in 1960...
She is not perfect, or completely done, but at least I don't have to be on the look out Bufford T. Justice in the rearview anymore.
Who knew simple handtools, a grinder from Walmart, and a two car garage could produce this: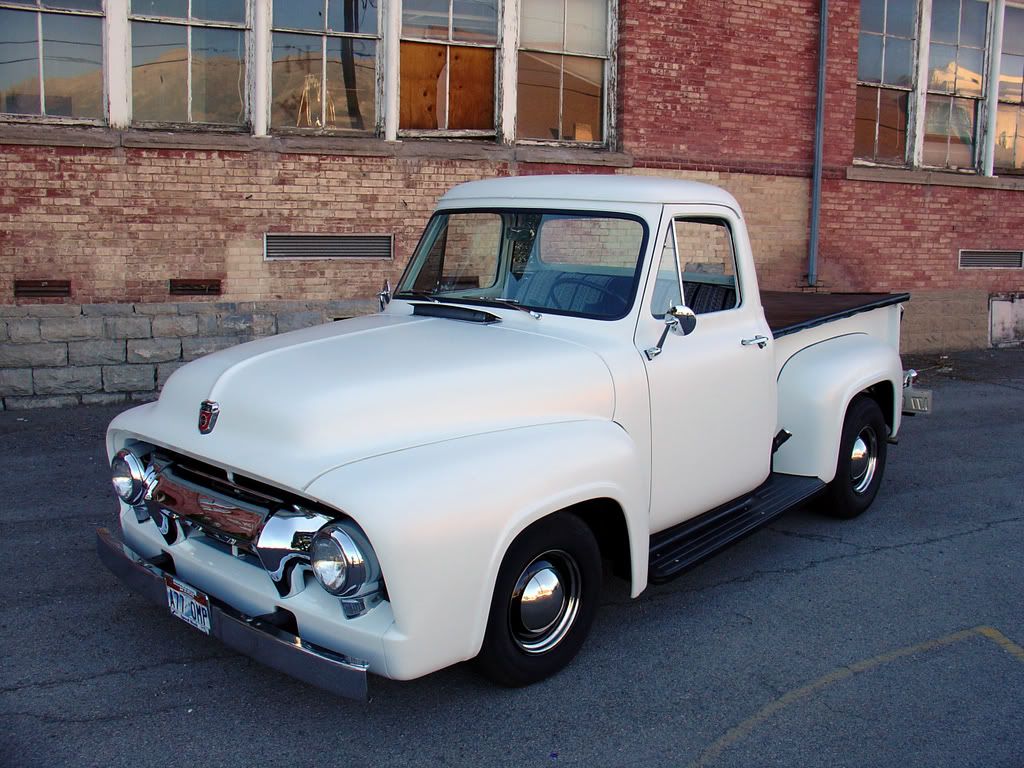 Now, do I dare tell Shannon I spotted a mid '60s Ranchero for sale on the way to work this morning?