The tickets were sold out when I checked, but Shannon surprised me with a couple.
Talk about a dark character. I was never really a huge Heath Ledger fan until now - go figure, huh? He is truly pyschotic, as the Joker, in this movie. He had Shannon closing her eyes.
I had heard the movie was too long, but the two and a half hours did not bother me. I also heard it being compared to the Bourne film trilogy, but I didn't see it.
Shannon asked me if I liked this or Ironman better. I cannot pick, because they are two totally different takes on a superhero film.
All I can say is "WOW" - you need to see this flick...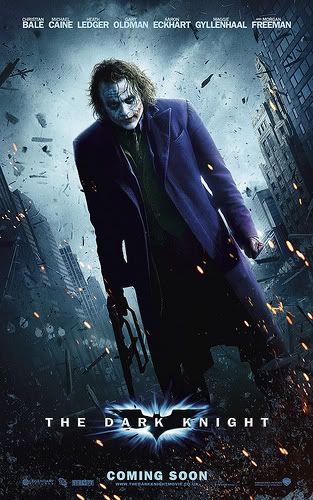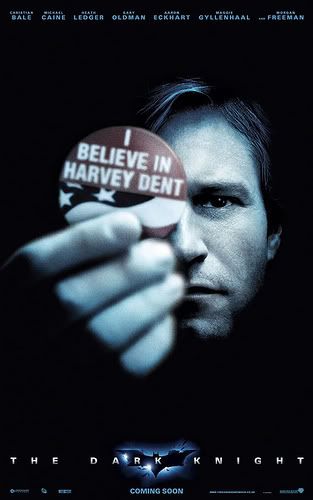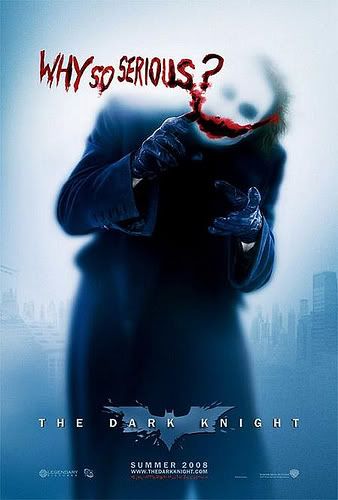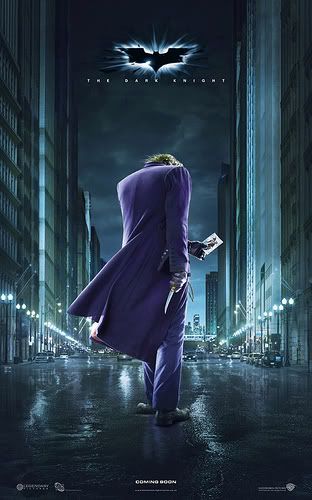 Thanks hunny!