Well, this weekend was my sister-in-law's birthday. As some of you may know, and the others will soon find out, my wife's family is from HI. They moved here when my wife was 10 or so. So this year it was decided to through my sister-in-law and her friend a Hawaiian themed party.
There was a ton of delicious Hawaiian food - the sausage I am still belching up. Hawaiian dress. Hawaiian decorations. And even a Hawaiian inspired murder mystery!
The night was not only entertaining, but educational...
I learned that my wife can go head to head with me in a game of pool.
A heaping tablespoon of salt does not cure the hiccups. Sorry Megan.
My brother-in-law, Conn, can be a very convincing "Mitch".
People do not like it when you ad-lib in a well planned murder mystery. Hey I thought the clues were kinda boring.
Men doing the hula make me blush: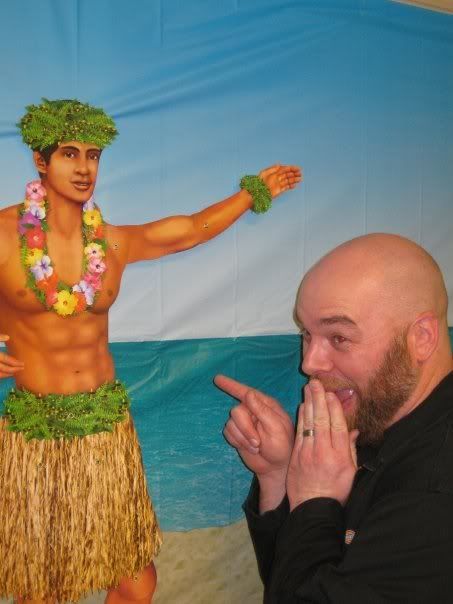 And last, but not least, those fire sticks are dangerous: