Like I've said before Shannon, as well as her family, are probably the "most Irish proud" people I've ever met. It should have come as no surprise how excited she was she found the Irish coat of arms with my last name on it.
Needless to say she is now convinced I, myself, surely has...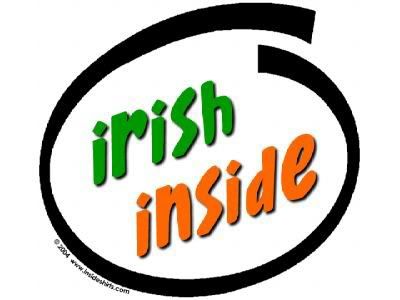 I mean I guess it seems to make sense - I like corned beef, cabbage, potatoes, and fish. Every morning I lather up with Irish Spring. I like the Boston Celtics. And I do enjoy the occasional bowl of Lucky Charms!