Bad Bob recently traded his Model A Coupe for this 1938 Ford pickup:
He mentioned he will be running the Old Crow Speed Shop logo on the doors this year at El Mirage and Bonneville. Naturally I had to mess with the above picture. By combining it with this shot I took in 2008:
I came up with this: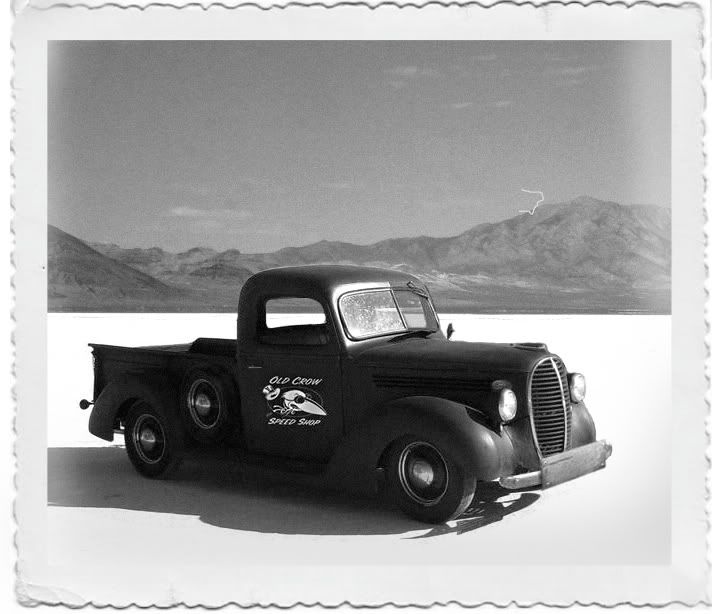 Can't wait to see it on the salt...