I finally got a chance to stop by Salt Flats Speed Shop today and meet Chris Davenport. There are a couple of neat projects in the shop including a Model A coupe that is a little on the "rat" side, a '33 Tudor sedan converted to a Vicky by Chris, and his personal project this '32 Bonneville inspired sedan: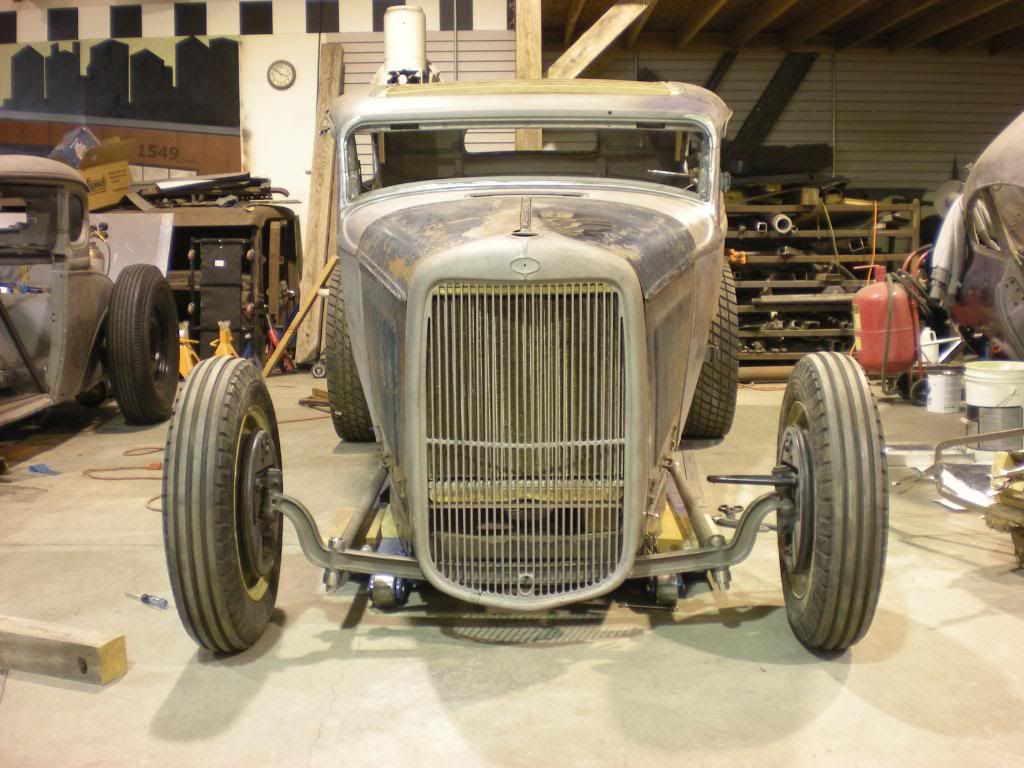 I won't give away to much of the final plans, but be assured I will post again when he debuts the car.
If you find yourself with a little time to kill in the Orem Utah area I suggest you stop on by, kick up a little dust, and see what's happening over at the Salt Flats Speed Shop and this talented young gun.